Welcome
Since early 2003
knowHowe Ltd
has been providing websites and software to a growing list of clients.
Although essentially a 'one-man band', knowHowe Ltd has successfully tackled projects of all sizes in recent years. knowHowe Ltd is the 'corporate version' of me,
Tim Howe
. I think my clients keep coming back, and recommending my services, because they like the combination of technical ability, commitment to the task, and - perhaps above all - friendly and attentive service and support. But please don't take my word for it... see
what people say
.
Do you wish to establish or enhance your
web
presence? Set up an
ecommerce
site to sell online, or get your crucial data into shape with a
database
? Maybe the application of a little
programming expertise
could save you time on repetitive tasks - or maybe you need input into an existing project.
If you don't know what you need, I can probably help you decide. Consultations are completely free and carry no obligation whatsoever. Communication takes place in English - not technical jargon - and if I can't help, I will say so.
So: if you don't have the knowhow(e) - you know who to
ask
!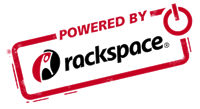 knowHowe Ltd
can provide industry-leading dedicated hosting from
Rackspace
, at affordable rates. Please
get in touch
for more info.